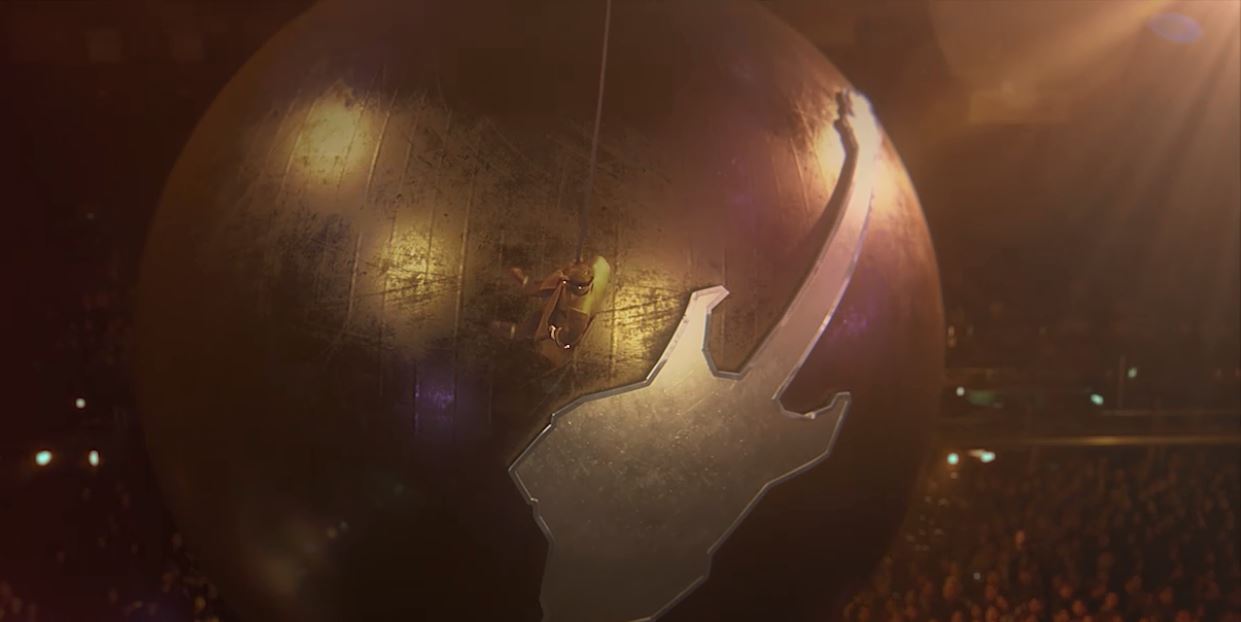 Fuerza Bruta rehearses for a performance never seen before
The production will be developed exclusively for the event and will travel through the 34 years of history of the event
With so much new additions in this edition of Rock in Rio, it will be difficult for the audience to choose where to start their experience in the Cidade do Rock. But, without a doubt, one of them piques everyone's curiosity. The show that the Argentine company Fuerza Bruta is developing for the biggest music and entertainment festival in the world will be unheard of and will bring in its plot a particularity: historical moments of the event, such as the legendary rain of 1985. Occupying for the first time an Olympic arena, the show mixes circus acrobatics, dance performances, and live music, led by DJs and with the participation of the AfroReggae group, which was specially invited to be part of this show. In total, there will be five daily sessions of 30 minutes each, with capacity for 3,000 people.
Famous worldwide for the experimentalism in its presentations, Fuerza Bruta has already visited more than 29 countries and 56 cities. Public and critical success, the group promises to be revolutionary once again and surprise viewers. In an engaging plot, the troupe begins its theatrical journey from the birth of the festival in 1985 and the construction of a dream. With the Rock in Rio globe on the scene, steel-suspended actors fly over the crowd while others interact with the festival's logo. 
With a cast of 22 artists and eight AfroReggae percussionists, the performance will be a real celebration. One of the acts presents a Rock in Rio in celebration. It speaks of liberation and the energy generated when people come together for one purpose. At this moment, flat structures descend over the audience and one of the characters flies across the arena.  The atmosphere is made up of positive vibes and will even feature the famous Murgas, as a way of representing the breaking of paradigms. 
In the stories represented at Fuerza Bruta Rock in Rio, for a Better World will be present reinforcing the fight for peace and the importance of looking at the socio-environmental.  The company will allude to the world from above and the natural beauty that we cannot miss.  
The grand finale of the show will have all of the artists in scene, from the actors and dancers of Fuerza Bruta, to the musicians of AfroReggae and DJ, and will give the public he feeling that the party will go on. In fact, it will be right outside, on the 385,000m² of the Cidade do Rock.